[ad_1]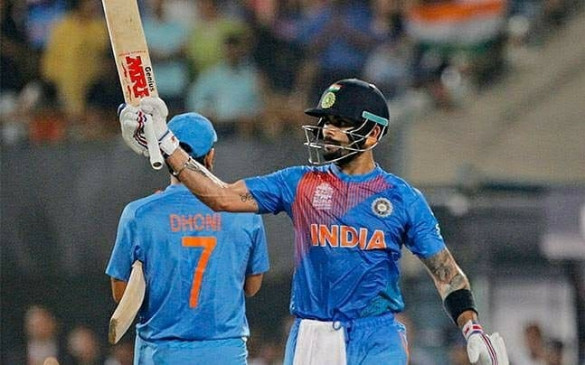 Digital Desk, Dubai. India cricketer Virat Kohli has penned an emotional message on social media remembering Mahendra Singh Dhoni when he was the vice-captain with Dhoni. Kohli, who is returning to the squad for the Asia Cup here after a month's break, tweeted that being MSD deputy was the most exciting phase of his career and will hold a special place in his heart.
Kohli is preparing for the Asia Cup match against arch-rivals Pakistan on August 28. He tweeted late on Thursday, "Being Dhoni's trusted deputy was the happiest and most exciting phase of my career. Our partnership will always be special to me. 7 plus 18 (heart sign).
In the tweet, 7 and 18 indicate the jersey numbers of Dhoni and Kohli respectively. Kohli, 33, was Dhoni's long-time deputy across all formats before taking over as Test captain in 2014. Kohli became the captain in 2017 in all three formats. Kohli made a special mention of jersey numbers with 25 as 7 and 18, the day he wrote an emotional message on August 25.
The picture he shared on social media along with the tweet was from the 2016 T20 World Cup match against Australia in Mohali, where Kohli scored an unbeaten 82 off 51 balls to guide the hosts to a six-wicket victory.
Kohli has returned to the Asia Cup squad after a month's break. He was earlier rested for the white-ball tour of West Indies and ODIs against Zimbabwe. Kohli has not scored a single century in international cricket since November 2019.
Kohli will play his 100th match in the T20 format if Kohli makes it to India's playing XI in the first match of the Asia Cup against Pakistan on August 28, in what is touted as the biggest rivalry in the cricketing world.
Source: IANS
Disclaimer: This is a news published directly from IANS News Feed. With this, the team of bhaskarhindi.com has not done any editing of any kind. In such a situation, any responsibility regarding the related news will be of the news agency itself.
,

[ad_2]

Source link