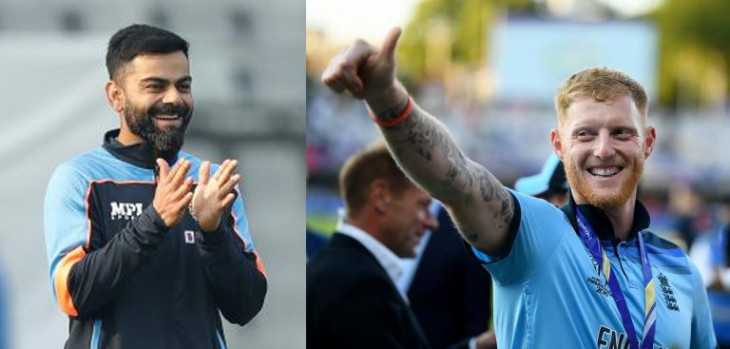 Digital Desk, Durham. England Test captain Ben Stokes is playing his last ODI match in international cricket on Tuesday. He praised Virat Kohli while replying to his message. Also said that he has always appreciated the energy and commitment that the Indian star batsman brings to the game. Announcing his sudden retirement from ODI cricket on Monday, Stokes said that it has become difficult to play all three formats of the game and he is not able to give his 100 per cent to the team in the 50-over format.
Following his announcement, Kohli termed the all-rounder as the most competitive man he had played against. Kohli wrote for Stokes on Instagram, you have been the most competitive player I have ever played against.
Speaking to official broadcasters in the lead-up to the first ODI between South Africa and England at Chester-le-Street, Stokes spoke about Kohli's energy and commitment to the game. Stokes told Sky Sports, Look, Virat is one of the greatest players to have played in all three formats. He is a fantastic player and whenever I have played against someone like him, I have loved it.
The energy and commitment he brings is something I have always admired, he added. When you play against such players, you understand that it is not just for yourself, but for everyone. He further said, I am sure that we will have some more matches on the field. Good to hear what he (Kohli) said.
Kohli has not scored a century since November 2019 and struggled to score runs even in the recently concluded tour of England, having been rested from the West Indies series starting July 22.
Source: IANS
Disclaimer: This is a news published directly from IANS News Feed. With this, the team of bhaskarhindi.com has not done any editing of any kind. In such a situation, any responsibility regarding the related news will be with the news agency itself.