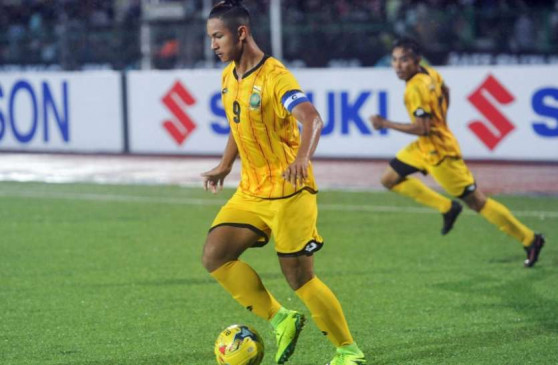 Digital Desk, New Delhi. Fake Bolkiah, a name that is quite famous in the football world. But you will be surprised to know that this 23-year-old player is the richest footballer in the world. Faik has also played for Chelsea and Leicester City Academy in the past.
According to a report in the Daily Star, Faik Bolkiah is the nephew of the Sultan of Brunei, Hassanal Bolkiah, who has assets of around Rs 1,300 billion. Despite having so much wealth, Fake Bolkiah's passion for football is on a different level and this is the reason why he is a football player today. He wanted to become a professional footballer since childhood.
Bolkiah was born on 9 May 1998 in Los Angeles, USA and attended Bradfield College in Berkshire, England. From here he started playing football.
He started his football career with AFC Newbury, then joined the renowned Southampton Youth Academy in 2009. He got a big opportunity in 2013 when Premier League club Arsenal offered him to join them, but after playing a year with Arsenal he joined Chelsea.
After Chelsea, he joined Leicester club in 2016, where he played for four years, but currently plays for Portuguese sports club Maritimo.
An old friend of his who played with Bolkiah said, "He may belong to a wealthy family. But he never boasted about it. He always treated us like a common man."
He added, "When Bolkiah came to play with us for the first time, we didn't know that he was from such a big family. Nor did he ever let us realize it himself. He was very calm and a good person. He used to joke with us like a good friend.
Let us tell you that Fake Bolkiah's father, Prince Jeffrey, is also known as 'Playboy Prince'. He once sent £12.5 million to Michael Jackson to sing at his 50th birthday party. Prince Jeffrey has a collection of around 2,300 luxury cars including cars like Bentley, Ferrari and Rolls-Royce.
Faik had said in an interview, "I am fond of playing football since childhood. I used to enjoy keeping football in my feet. My family members have contributed a lot in fulfilling my dream of becoming a footballer. "