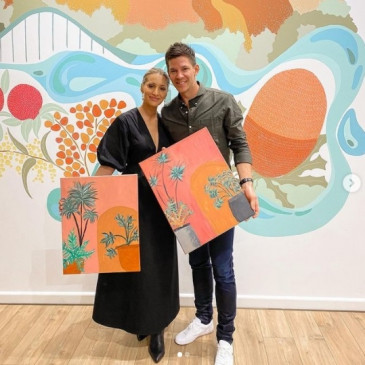 digital desk, Sydney. Australian cricketer Tim Paine's wife Bonnie said on Sunday that she was disappointed to see her husband step down as captain ahead of the Ashes series.
Paine stepped down as captain on November 19, three weeks before the start of the Ashes series, over the text exchange controversy, as he deeply regrets the controversy over the issue.
"I deeply regret this controversy, even after I received a clean chit from the Cricket Australia Integrity Unit investigation," Paine told a news conference in Hobart. I spoke to my wife and family at that time. Thank you very much for their apologies and support.
He added, "We thought this controversy was over and I was completely focused on the team, as I have done for the last three or four years. However, I recently found out that this private text exchange has become public.
On Sunday, Penn's wife, Bonnie, told The Sunday Telegraph she was disappointed as the controversy had been publicly broadcast.
(IANS)